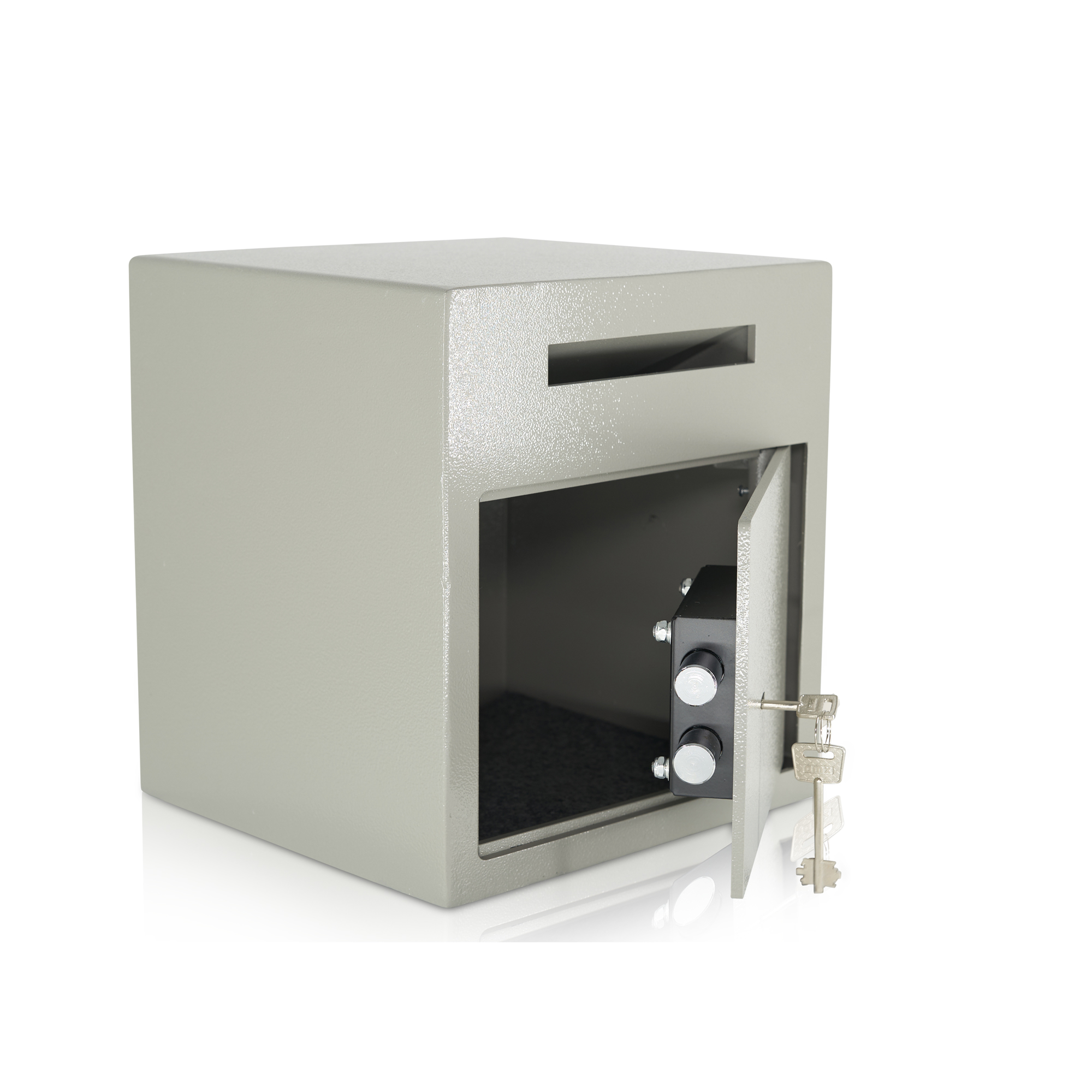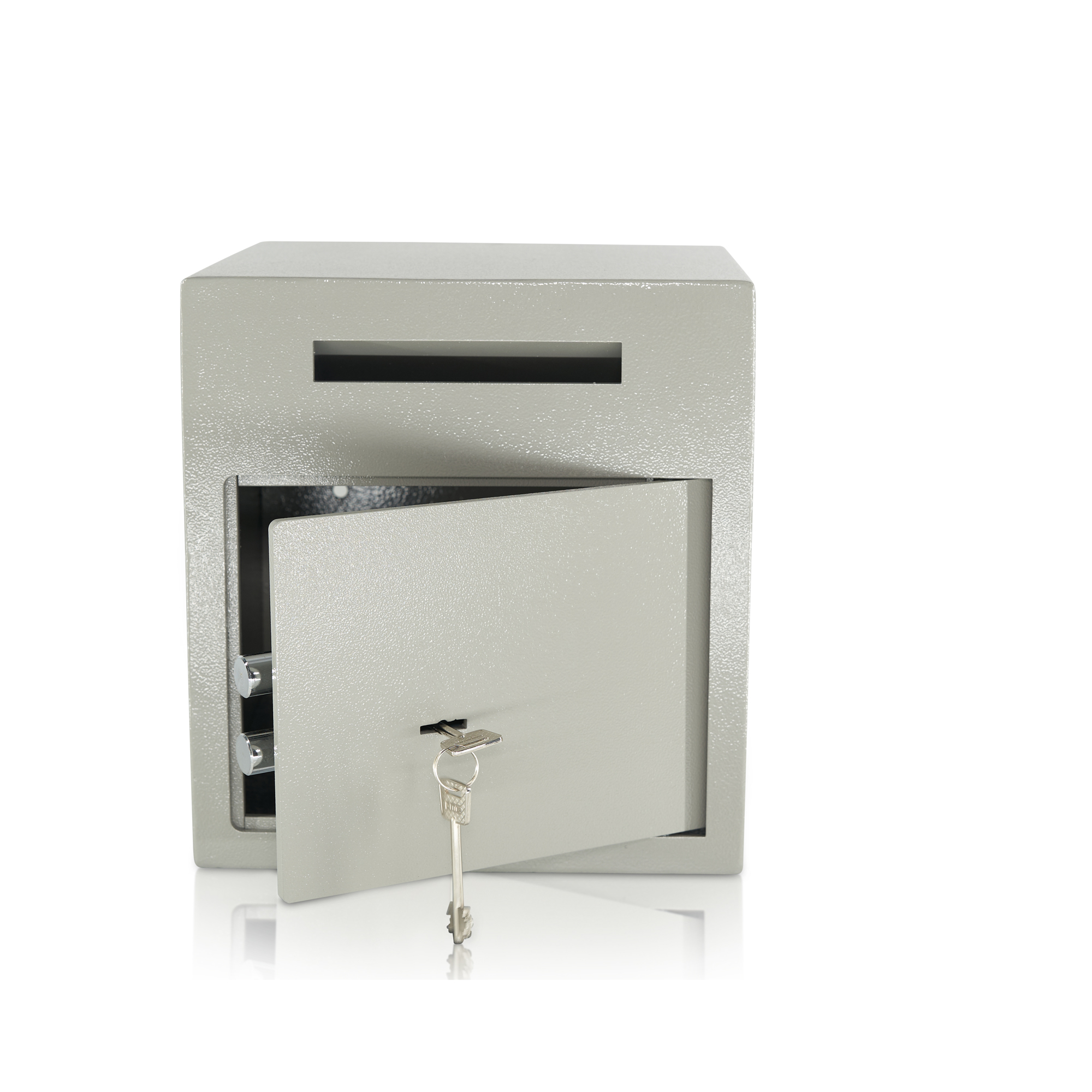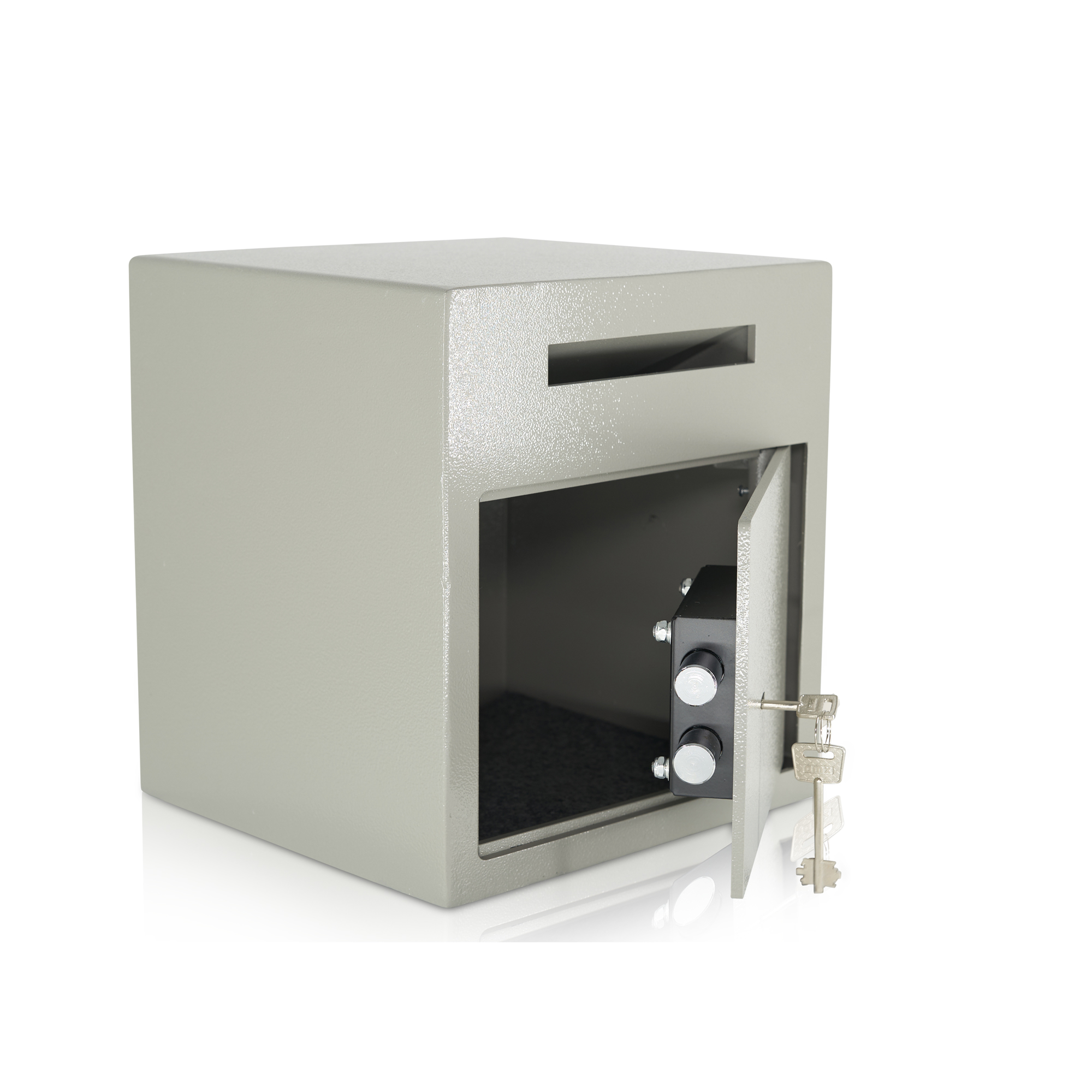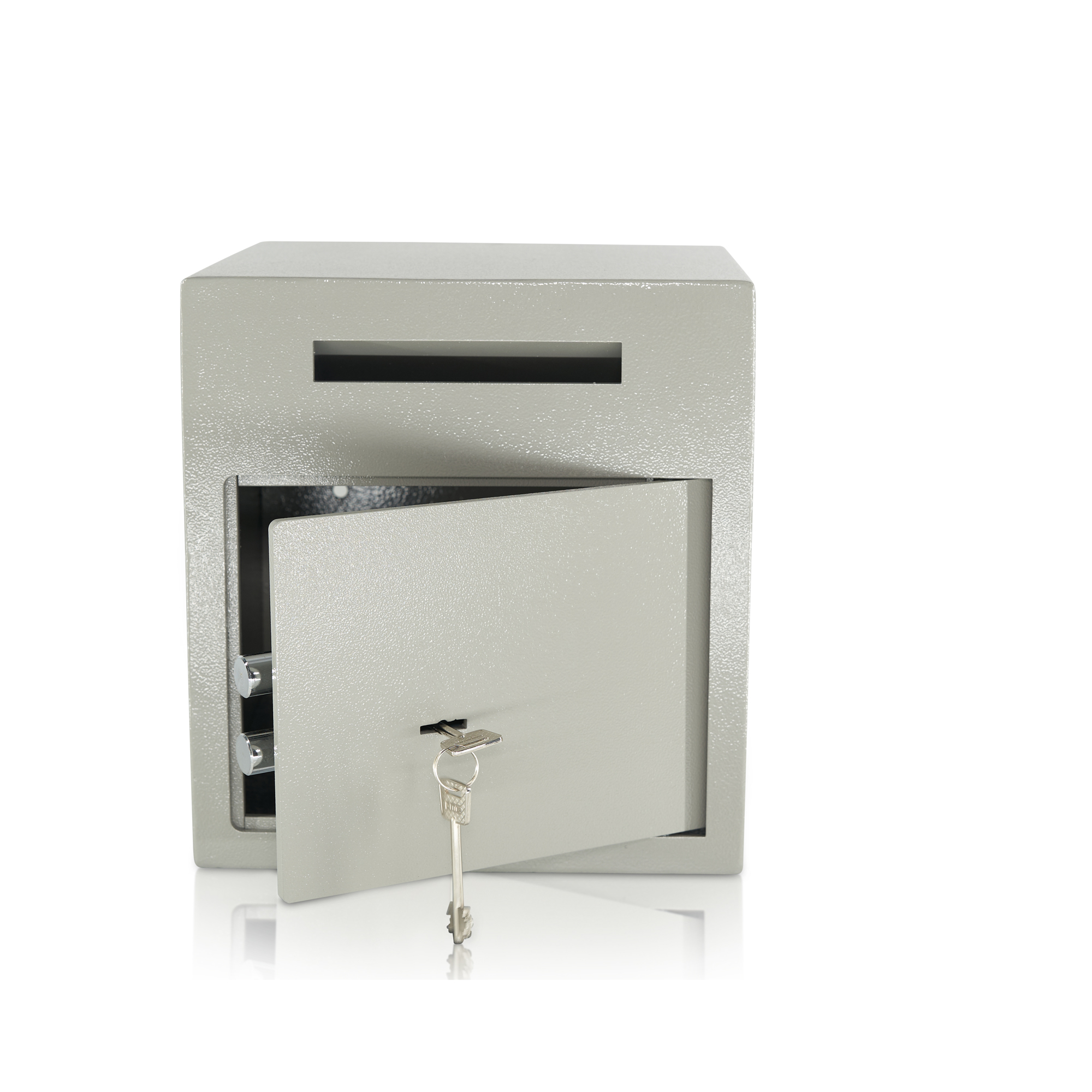 Deposit Safes | Cash Drop Safes | Money Bombs | Retail Safes | Includes 4 keys
Secure drop safe for retail. Includes 4 keys. Protect your cash with our deposit safe & Security Level A. ✓
Available immediately, delivery time approximately 4-5 days - expected delivery on 05/12/2023
Manufacturer No.
GASTRO 01 S4





This deposit safe was built according to the VDMA Directive 24992 for
security level A, featuring a single-walled construction, a 5mm thick
outer wall made of high-quality tempered steel, and a door thickness of 6mm.

The deposit slot was designed to allow enough space for the
insertion of envelopes containing coins and banknotes, while ensuring
sufficient security against unauthorized access with the use of the return mechanism.

This deposit safe is locked with a double-bit key lock
and 2 heavy-duty steel bolts.


Product information "Deposit Safes | Cash Drop Safes | Money Bombs | Retail Safes | Includes 4 keys"
Security Level A
Built according to VDMA 24992
INSURANCE ASSESSMENT
Insurable up to €1500
KEY LOCK
Double-bit key lock
2 keys included
RETRIEVAL SAFEGUARD
With retrieval safeguard to prevent
unauthorized removal
ANCHORING
Wall and floor anchoring possible
including fastening material
Tresor dimensions:

External: H 300 x W 280 x D 260 mm

Door opening: H 170 x 220 mm

Deposit opening: H 20 x W 150 mm

Single-walled - Wall: 3 mm | Door: 6 mm

Color: Stone Gray

Weight: 13.4 kg

Volume: 21.84 l

Package includes:

Tresor

4 keys

Fastening material

| | |
| --- | --- |
| Fixing points: | Floor & back wall anchoring |
| Insurance estimate: | Insurable up to approx. €1500 |
| Lock: | Key lock |
| Retrieval prevention: | Retrieval prevention |
| Security level: | Security level A |
Protect Your Employees
One of the most important issues in a company is trust
in its employees. Through faulty, manipulated, or missing
daily/shift revenues, this trust will disappear.
The question of who manipulated or stole the revenues (employees, external individuals)
can distress a team and permanently destroy trust.
On the part of the management towards the employees,
but equally on the part of the employees due to false accusations
and mistrust. To prevent this from happening, the use of a deposit safe is recommended.




Was andere Kunden sich auch angeschaut haben