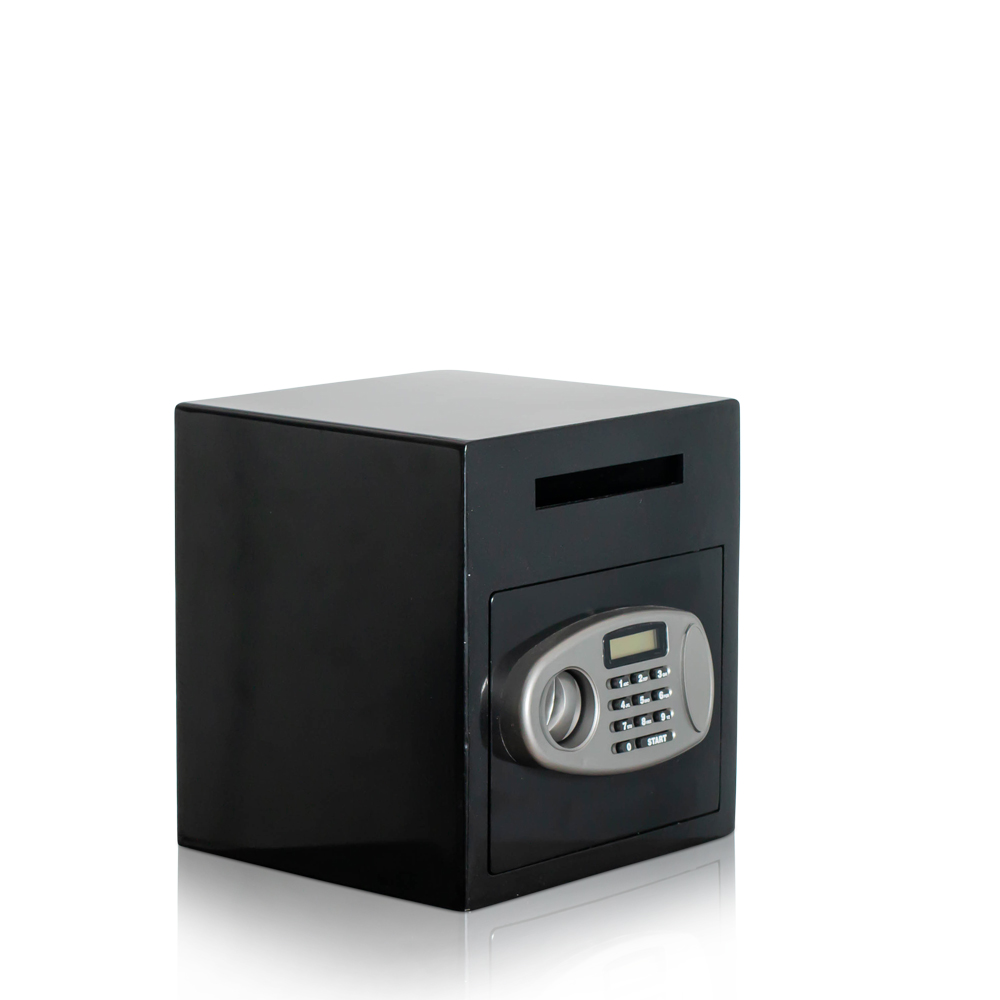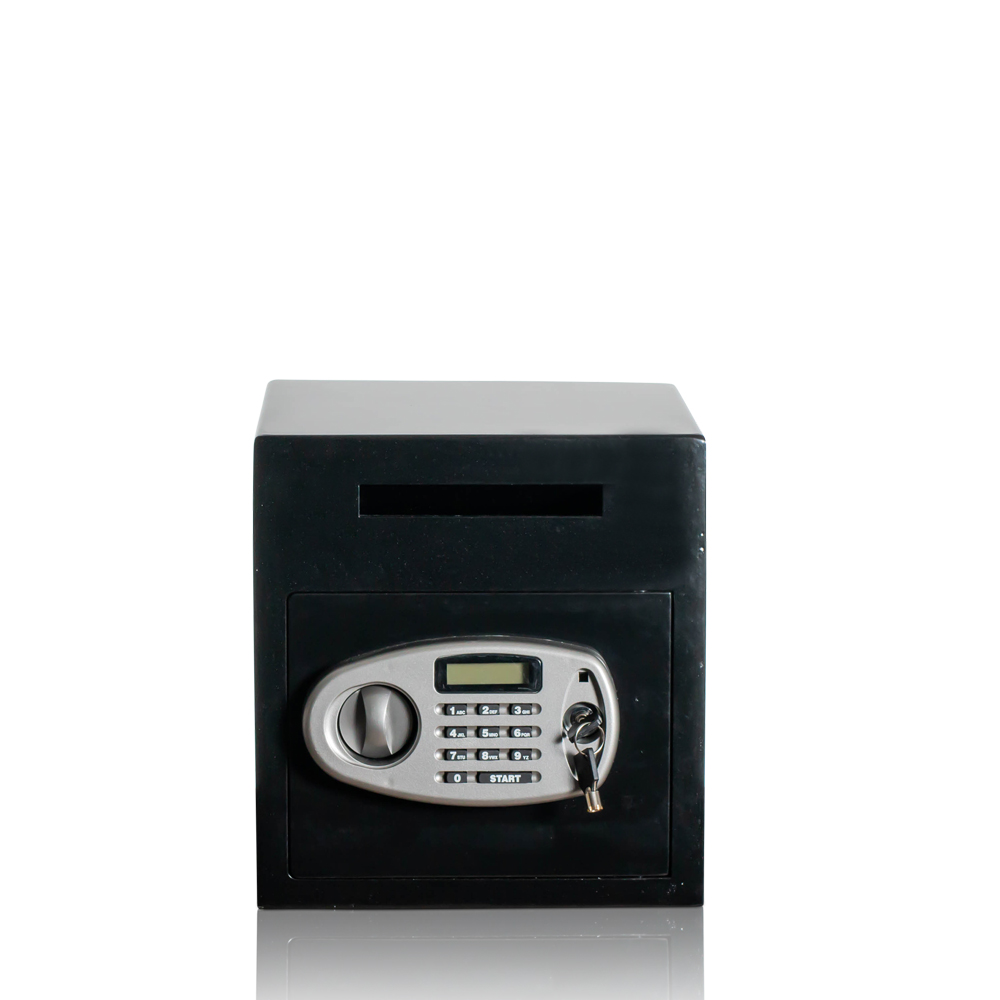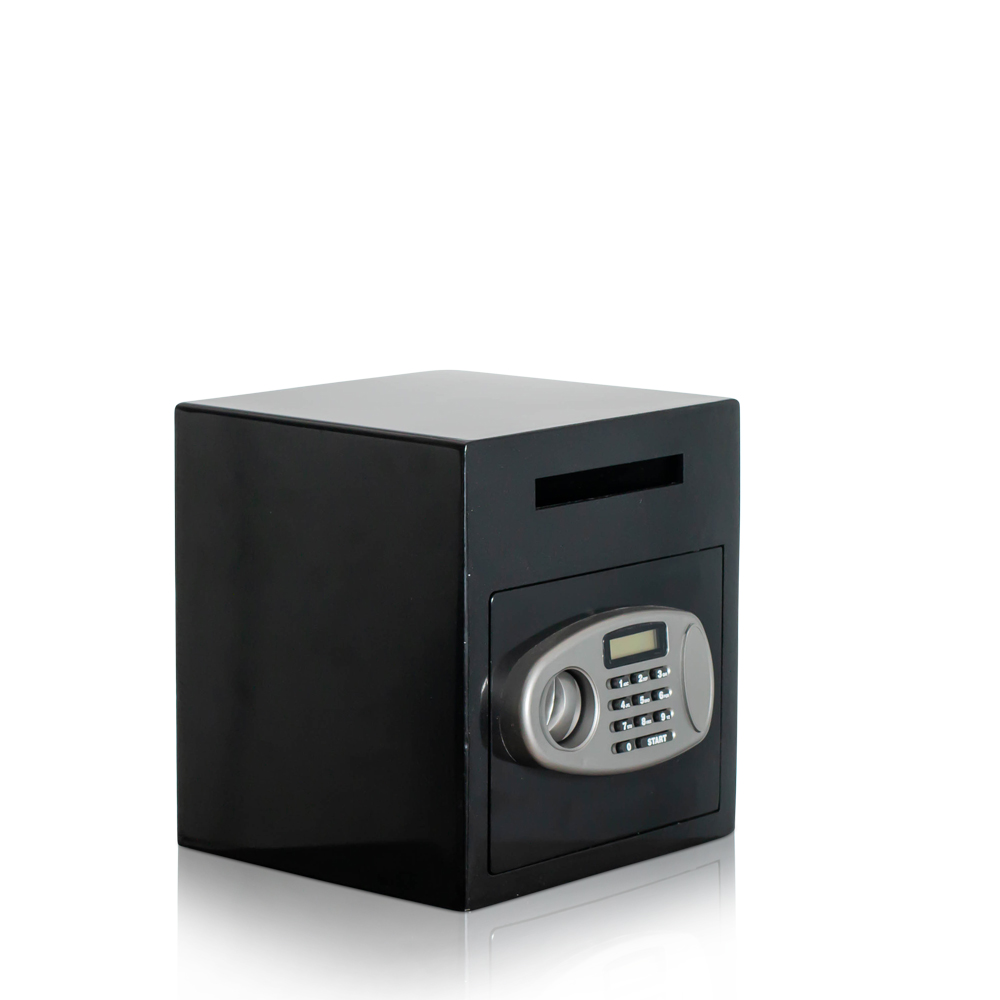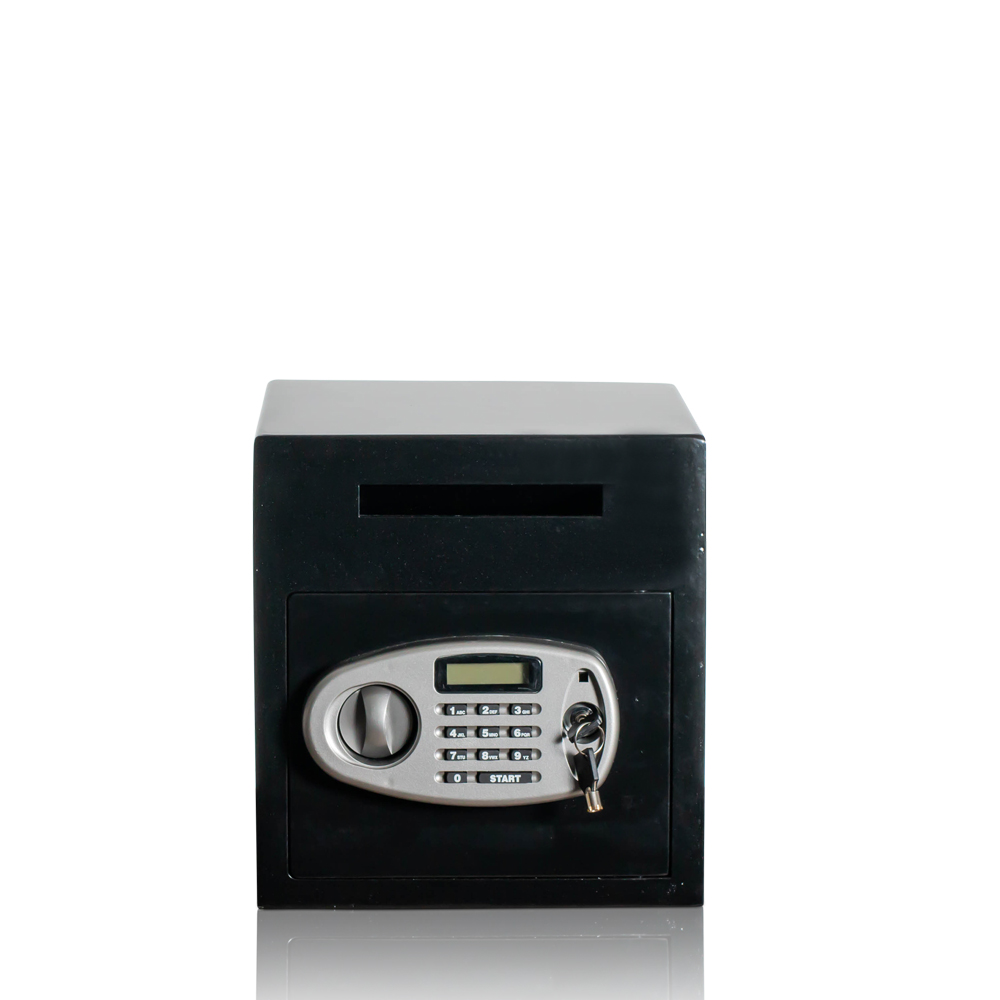 Deposit Safe | Business Customers | Bar Safe | Deposit | Electronics
Black drop safe (bar safe) with electronic and key lock, ideal for cash. Security Level A, perfect size. Direct from the manufacturer. ✓
Due to unexpectedly high demand,
available again on 01.09.2023
The item can be pre-ordered via email
Manufacturer No.
BAR 01 E




This deposit safe has been specially designed for the hospitality, hotel industry,
and retail sector. The location of these deposit safes is where daily revenues or shift earnings need to be secured quickly and easily. This deposit safe
has been built according to the VDMA Guideline 24992 for Security Level A, with a single-wall construction, a 5mm thick exterior wall made of high-quality,
hardened steel, and a door thickness of 6mm.

The deposit slot has been designed by us to provide enough space for the deposit of coins and banknotes, and the retrieval mechanism ensures enough security against access by unauthorized individuals. This deposit safe is locked using an electronic combination lock and 2 heavy-duty steel bolts.

The lock features an LCD display, 2 separate user codes, and an emergency lock with 2 keys.
Product information "Deposit Safe | Business Customers | Bar Safe | Deposit | Electronics"
SECURITY LEVEL A
Built according to VDMA 24992
INSURANCE ASSESSMENT
Insurable up to 1500€
ELECTRONIC PIN CODE LOCK
2 Users - 2 Emergency Keys
RECOVERY SAFEGUARD
Prevents unauthorized
retrieval with recovery lock
ANCHORING
Wall and floor anchoring possible
including fastening material
Dimensions of the safe:
Exterior: H 300 x W 280 x D 260 mm
Door Opening: H 170 x W 220 mm
Deposit Opening: H 20 x W 150 mm
Lock Overhang: 30 mm
Single-layered - Wall: 3 mm | Door: 6 mm
Color: Black
Weight: 13.4 kg
Volume: 21.84 l
Package Contents:
Safe
2 Emergency Keys
Fastening Material
Instruction Manual in Languages: D, F, E, ES, IT, P, SV, NL
| | |
| --- | --- |
| Fixing points: | Floor & back wall anchoring |
| Insurance estimate: | Insurable up to approx. €1500 |
| Lock: | Pin-code lock |
| Retrieval prevention: | Retrieval prevention |
| Security level: | Security level A |
Protect Your Employees
One of the most important issues in a company is trust
towards its employees. Trust can fade due to faulty, manipulated, or missing
daily/shift earnings. The question of who manipulated or stole the earnings
(employees, external individuals) can affect a team and permanently destroy trust.
On the side of management towards employees,
as well as on the employees' side, there can be false accusations
and distrust. To prevent this from happening, using a deposit safe is advisable.