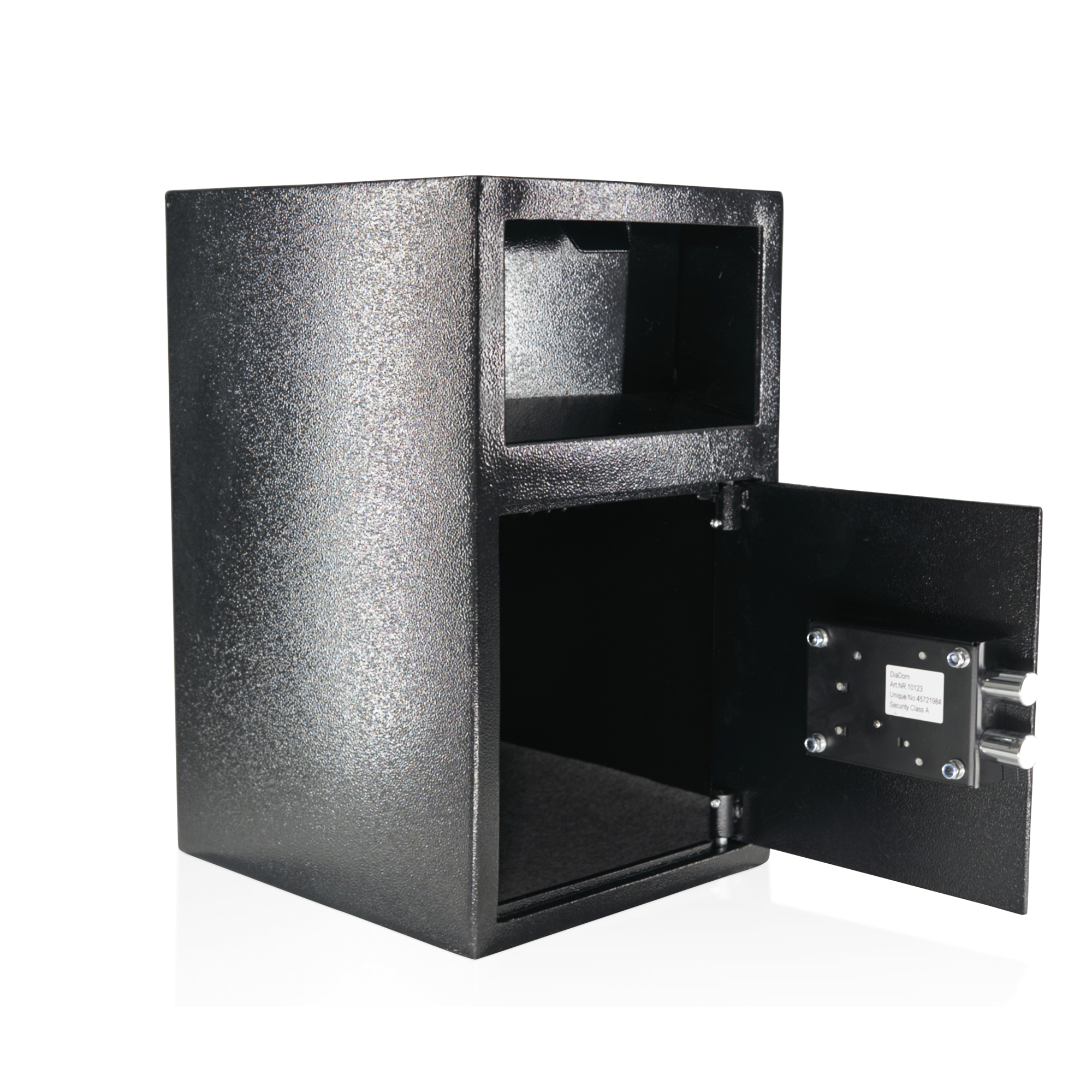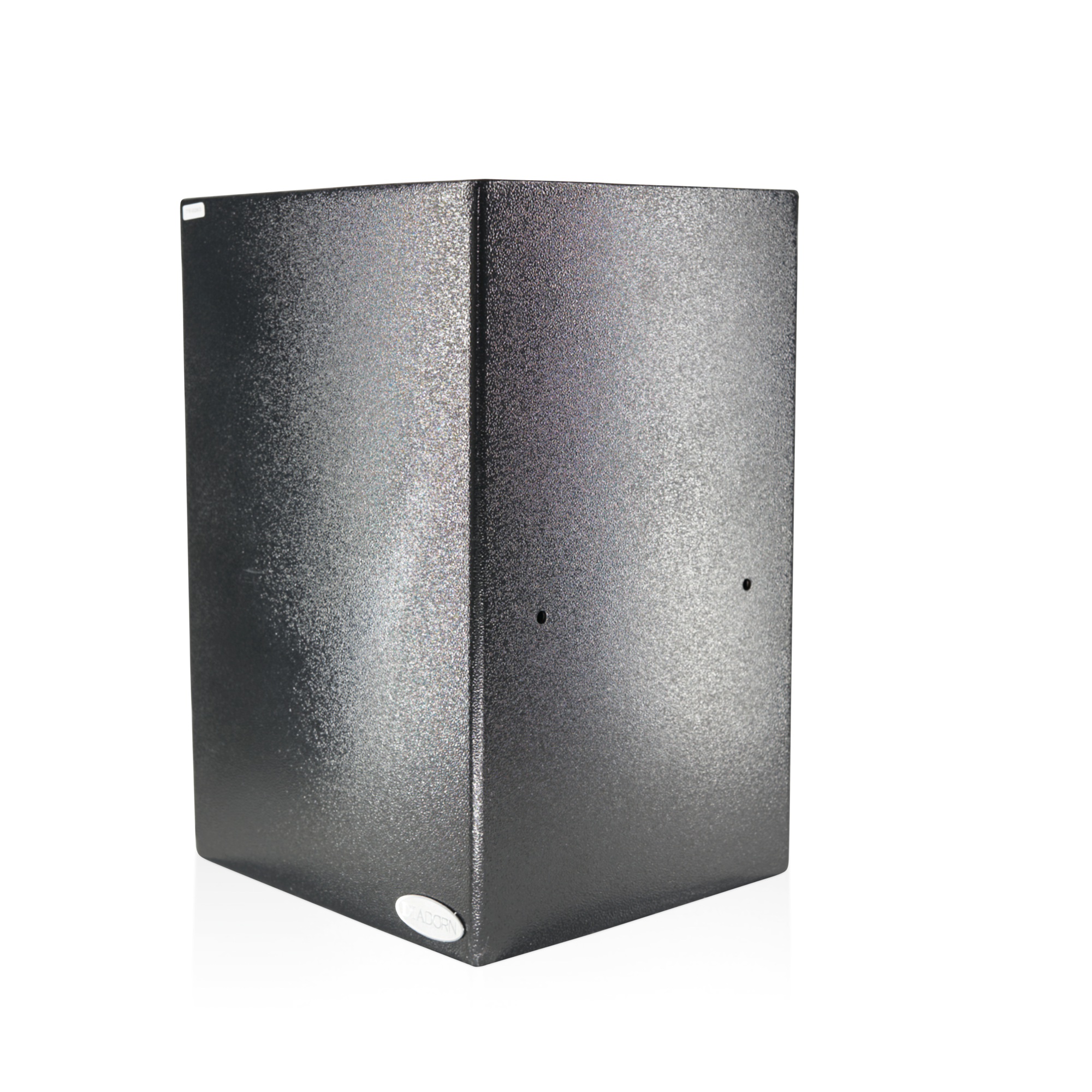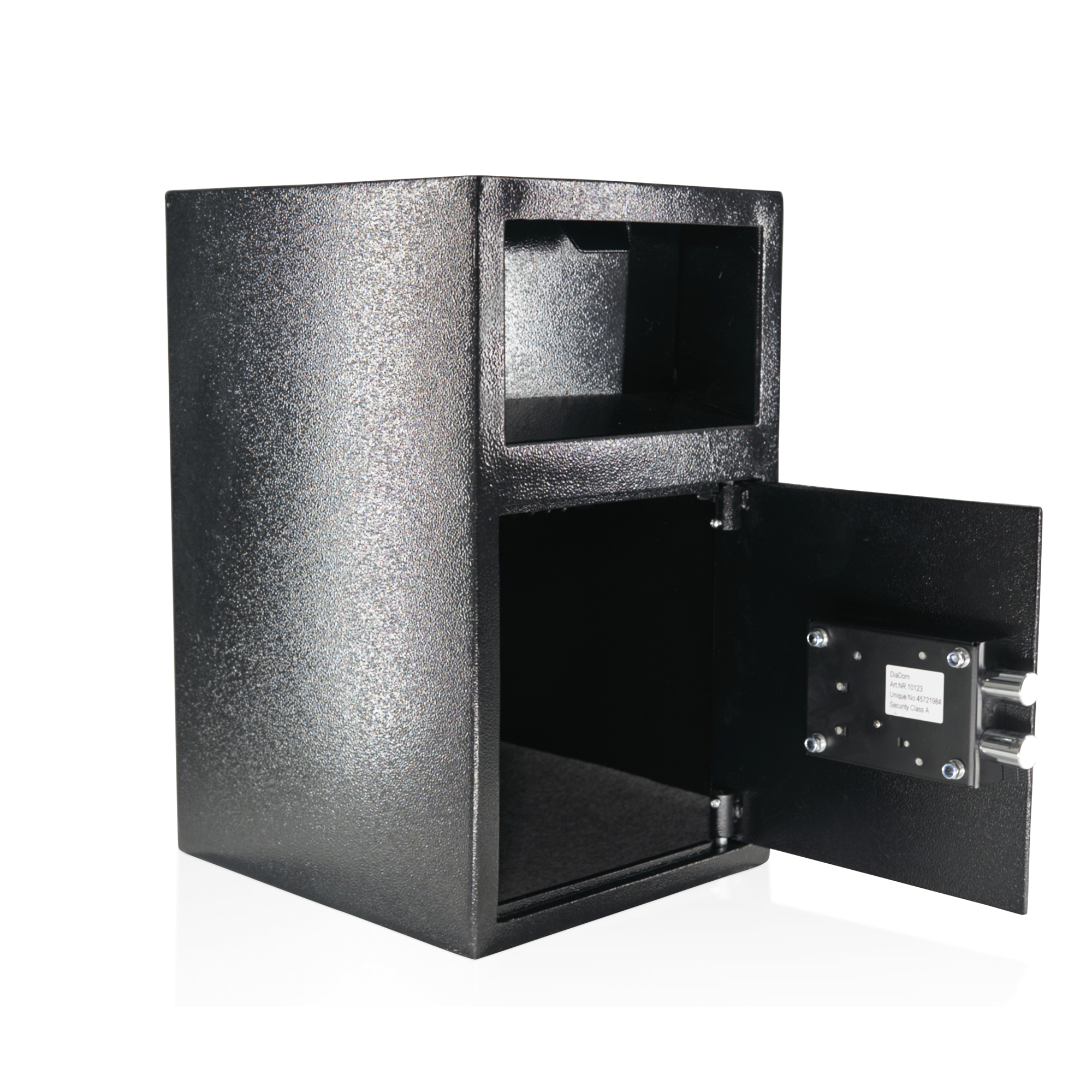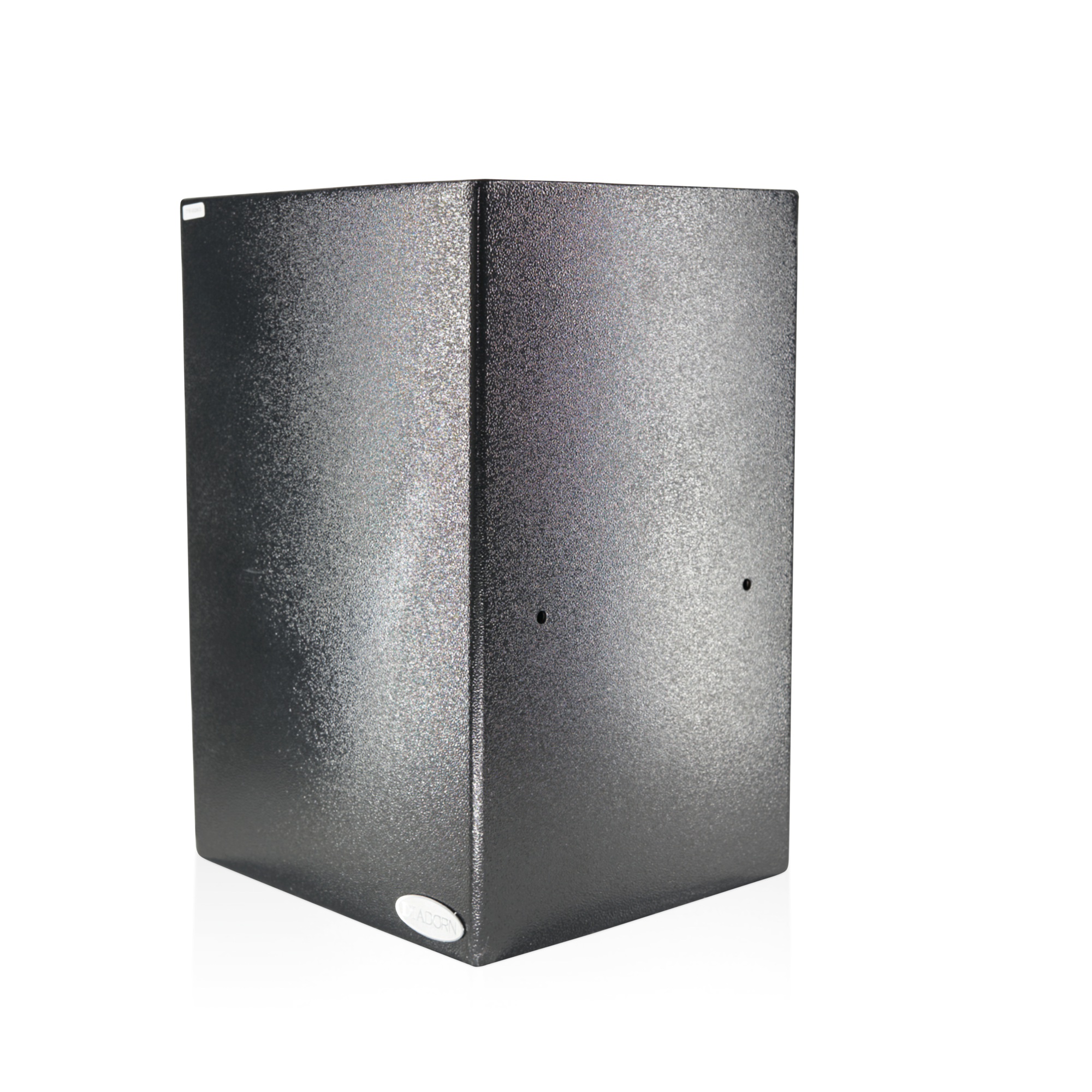 Deposit Safe with Deposit Flap | Bakery Safe | Bakery | Includes 5 Keys
Deposit safe with drop slot - optimal for bakeries. Security Level A. Ideal for money pouches, change & bank pouches. 5 keys included. Direct from the manufacturer. ✓
Available immediately, delivery time approximately 4-5 days - expected delivery on 05/12/2023
Manufacturer No.
BAKERY 01 S5





This deposit safe with deposit flap has been specially designed for the hospitality,
hotel industry, and retail sector. The location for these deposit safes is exactly where daily takings or
shift earnings need to be secured quickly and easily. This deposit safe was built according to the VDMA Guideline 24992
for security level A, with a single-wall construction,
a 5mm thick outer wall made of high-quality,
hardened steel, and a door thickness of 6mm.

Its large deposit flap provides ample space,
allowing larger items like wallets, car keys, or
other valuables to be easily deposited. A return mechanism prevents unauthorized removal of these items. This deposit safe is locked
with a double-bitted key lock and 2 heavy-duty steel bolts.


Product information "Deposit Safe with Deposit Flap | Bakery Safe | Bakery | Includes 5 Keys"
SECURITY LEVEL A
Constructed according to VDMA 24992
INSURANCE ASSESSMENT
Insurable up to 1500€
KEY LOCK
Double-bit Key
5 keys included
RECOVERY SAFETY
Prevents unauthorized retrieval
with recovery lock
ANCHORING
Wall and floor anchoring possible
includes fastening material
Dimensions of the safe:
Exterior: H 450 x W 280 x D 300 mm
Door opening: H 235 x W 190 mm
Deposit opening: H 70 x W 225 x D 190 mm
Single-layered - Wall: 3 mm | Door: 6 mm
Color: Black
Weight: 23.2 KG
Volume: 35 L
Package contents:
Safe
5 keys
Fastening material
| | |
| --- | --- |
| Fixing points: | Floor & back wall anchoring |
| Insurance estimate: | Insurable up to approx. €1500 |
| Lock: | Key lock |
| Retrieval prevention: | Retrieval prevention |
| Security level: | Security level A |
Protect Your Employees
One of the most important issues in a company is trust
towards its employees. Trust can fade due to faulty, manipulated, or missing
daily/shift earnings. The question of who manipulated or stole the earnings
(employees, external individuals) can affect a team and permanently destroy trust.
On the side of management towards employees,
as well as on the employees' side, there can be false accusations
and distrust. To prevent this from happening, using a deposit safe is advisable.




Das könnte Ihnen auch gefallen